What Recreation Directors Are Saying About The CGA And NCGC Program:

750 Universities, 50-80 Local Qualifiers, 1 partner, 1 National Champion

Collegiate Golf Alliance
"The Largest Collegiate Golf Event in the World"
The 2015 National Collegiate Golf Championship (NCGC) is pleased to announce the National Championship events July 7-9 , 2015 in Las Vegas, NV.
2. Player Responsibilities
Register online for the National Championship - June 1
Register online for Practice round - Optional
Submit team profiles - Required by June 1
Submit University signed Student Eligibility Verification Form (pdf) June 1
Comply with Championship Team Uniform policy - Teams must have matching uniforms. This includes either matching school logo jackets or golf shirts. Matching shorts, hats and/or slacks are optional. Players are highly encouraged to wear university appeal for their team interviews.
Arrive no later than 3pm Tuesday July 7 and depart no earlier than 6pm Thursday July 9 - Exceptions need to be communicated to CGA by June 1 info@cgagolflinks.com





4. Championship Agenda
Event Agenda (.pdf)
Tuesday July 7th
3:00pm-6:00pm: NCGC Registration and Hotel Room Check-in
TBA @ the Flamingo Hotel
You do not need to check in at the hotel front desk. We will have your room keys in our registration conference room
7:00pm - 9:00pm: NCGC Pairings Party and Dinner
Jimmy Buffett's Margaritaville Café - 3555 S Las Vegas Blvd, Las Vegas, NV 89109
Connected to the Flamingo, on the Las Vegas Strip
Dinner will be served, team introductions, starting hole draft
Late registration and room check-in
Guests are welcome; $25 each, must notify us by July 25th
Wednesday July 8 (Practice Round)
7:30am: Bus departs for Practice Round
Meet at the Flamingo West Entrance (not the main entrance)
Looks for signs for dropoff/pickup for Limos and Taxis
9:00am: Practice Round - Shotgun start
Paiute Sun Mountain Course
$75 if not paid by your school, register online by June 25th
2:00pm: Bus returns from Paiute to Flamingo Hotel
(Food at the course is not provided this day)
Thursday July 9 (Championship Round)
7:00am: Bus departs for Championship Round
Meet at the Flamingo West Entrance (not the main entrance)
Looks for signs for dropoff/pickup for Limos and Taxis
7:30am: Breakfast provided at Paiute Golf Resort
9:00am: Championship Round Shotgun start
1:30pm: Awards, prizes, BBQ
3:00pm: Bus returns to Flamingo Hotel and Airport
7. Prize Package
National Championship entry package includes:
Sign Up Now
2 nights hotel stay at Flamingo Las Vegas Hotel (shared room)
2 tournament rounds at Las Vegas Paiute Golf Club
Discount on practice rounds at Las Vegas Paiute Golf Club
Pre-tournament pairings party
On course contests and prizes
Championship items
Transportation to/from hotel/golf course and Pairings Party
Hole in one prizes
Deluxe player tee prize package
Player Hospitality room
At least 1 meal a day Monday - Wednesday
Pairings Party
The NCGC Pairings Party will be held on Tuesday night. Dinner will be served.
Hotel Information
Your entry package includes a shared room at the Flamingo Hotel for Tuesday and Wednesday nights. Additional discounted group rate nights are available through the CGA.
Ground Transportation
The CGA will provide shuttle service between the hotel and golf course for the optional practice round and the Championship event. Shuttle service will also be provided to and from the Pairings Party. Players will be responsible for their own transportation to and from the airport. We suggest simply taking a taxi from the airport and if you wish to travel to other parts of The Strip.
Meals and beverages
Players are responsible for all their meals with the exception of the following:
Pairings Party
Championship Awards BBQ,
Non alcoholic beverages will be available on the course during practice round and Championship round.
8. Hotel Info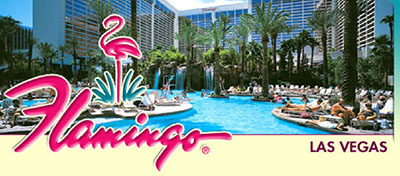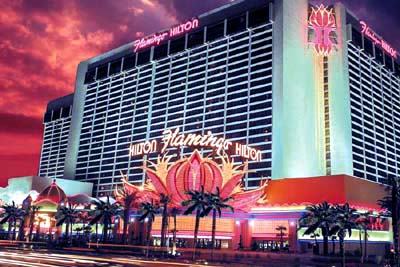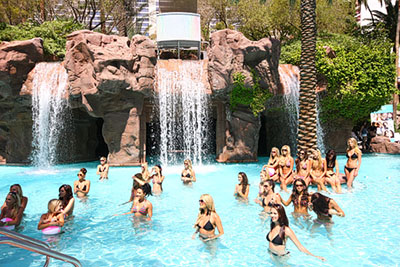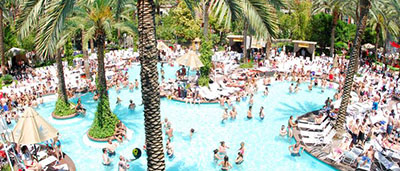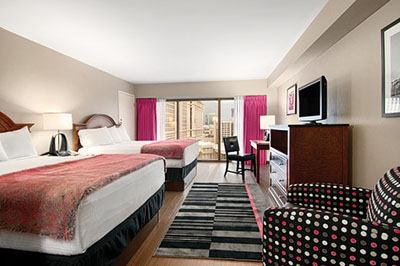 The Flamingo Hotel is a first-class resort centrally located in the heart of the fabulous Las Vegas Strip. Just minutes away from McCarran International Airport and easily accessed from all major highways. By Vegas standards, the old girl is Paleozoic, but not only is it hanging in there; some of the changes have made us reconsider it entirely. Rushing headlong into the Dean Martin/Rat Pack retro vibe, the GO rooms are kicky candy modern, with hot pink (the signature Flamingo color!) accent walls, hot pink lights in the bathroom where you can also find TV screens embedded in the mirror, candy-striped wallpaper, black-and-white photos of the Flamingo from its early days, squishy white beds with chocolate accents and vinyl padded headboards, huge flatscreens with HDTV, iPod docking stations, and more.
Read more: http://www.frommers.com/destinations/lasvegas/H37919.html#ixzz2WhI5Cw1t
The Flamingo's exceptional pool area, spa, and tennis courts are big draws. Five gorgeous swimming pools, two whirlpools, and water slides are located in a 15-acre Caribbean landscape amid lagoons, meandering streams, fountains, waterfalls, a rose garden, and islands of live flamingos.
Read more: http://www.frommers.com/destinations/lasvegas/H37919.html#ixzz2WhHeX4xD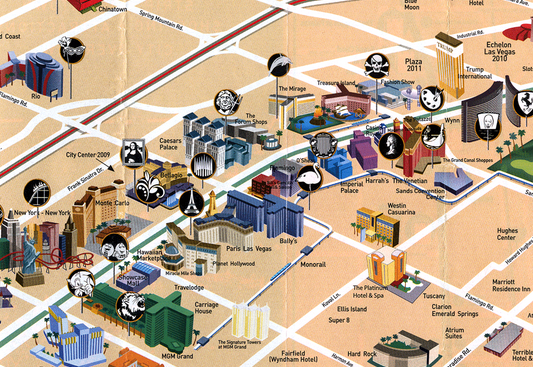 9. Course Info - Las Vegas Paiute Golf Club


Las Vegas Paiute Golf Club Website
THE PREMIER GOLF RESORT OF LAS VEGAS
Sun Mountain… "Tav-Ai-Kaiv"
Storms in at 7,112 total yards... A kinder Dye? Says who? The second in the trio is considered the tamest of the courses. Hailed as the gentler Dye, some also call it their favorite for its indigenous intertwining landscaping, surprising slope changes, and majestic mountain backdrop. Try your skill on Holes 11, 12, and 13, Paiute's version of Amen Corner. And, hole 4 is truly "the Par 3 to play".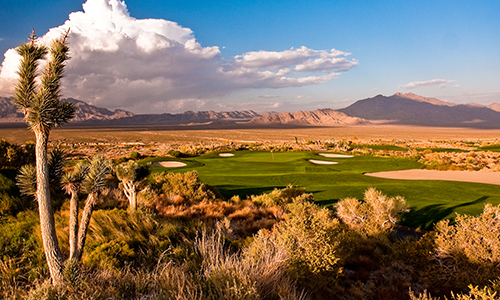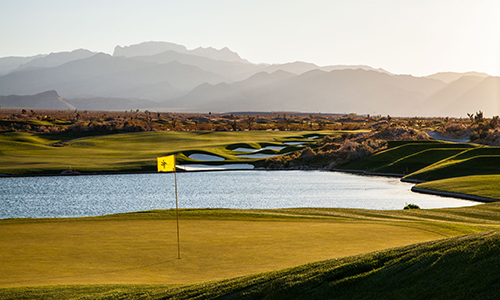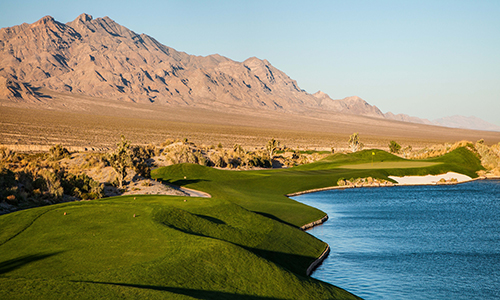 10. Student Leadership Seminar
Coming Soon
Past Years Media
Local Qualifiers Media